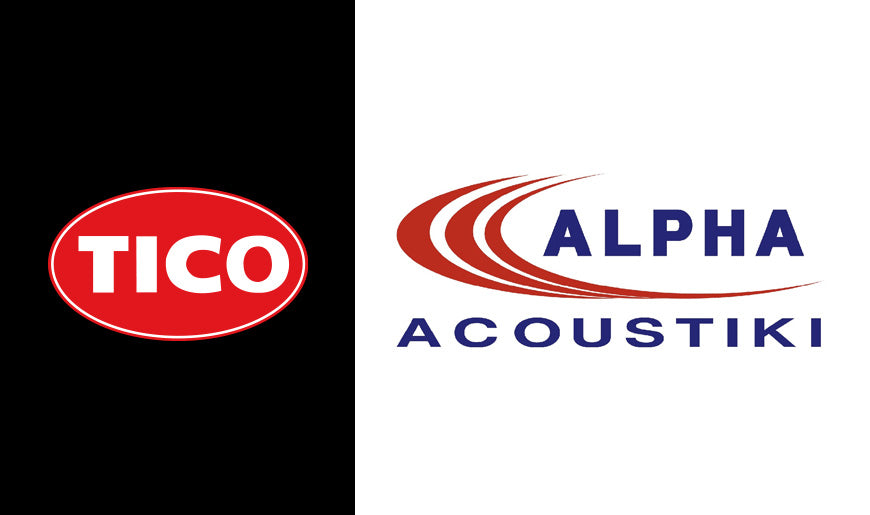 TICO Distribution Collaboration with Alpha Acoustiki
For more details on Alpha Acoustiki and it's Vibro products please visit:  Alpha Acoustic
We are pleased to announce our strategic collaboration with Alpha Acoustiki, specialists in solving problems of anti-vibration protection, soundproofing interventions, acoustic space and structural sound protection.
Alpha Acoustiki, based in Greece, is a manufacturer of soundproofing materials. Offering a variety of sound insulation associated solutions —including sound-absorbing products and barriers, acoustic materials, mechanical & industrial spring hangers and mounts from their Vibro product range.
Vibro vibration isolation products are predominantly spring based systems so are complementary to our existing TICO elastomeric range of solutions. Our collaboration will provide a much-expanded offering for our customers.
Our solutions are backed by technical professionals and over 75 years of expertise in the field of anti-vibration and acoustics, our collaboration will further enhance our customers experience.